We're aware of an issue with this stream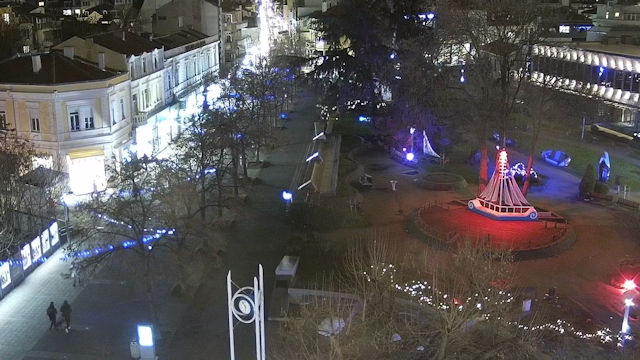 Burgas Webcam from the City Hall
Burgas is a Bulgarian city that occupies a stunningly scenic location on the country's south-eastern Black Sea coastline.
The sea is not the only water around Burgas either as it's outskirts are surrounded by salt lakes and wetlands. They're habitats that attract thousands of migratory birds. Burgas also attracts a multitude of tourists too who flock to the shores to make the most of the city's beaches in summer, to stroll along its lengthy promenade and to explore the splendor of it's Sea Garden.
Will you see any of that on this live feed streaming from the Burgas City Hall webcam? In a word – no. All you'll see are a few trees with houses in the background. Click in four times a year and you can view the trees change throughout the different seasons. Autumn is by far the prettiest!