We're aware of an issue with this stream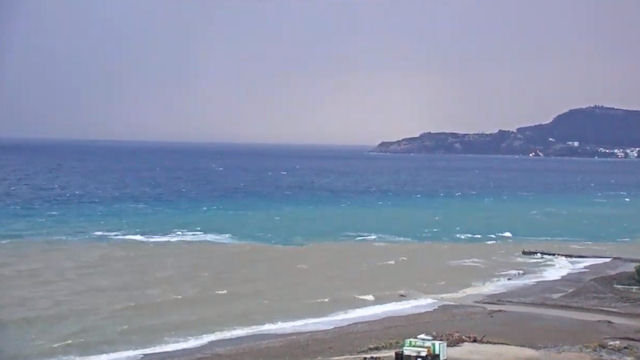 Beach view in Rhodes
Sand or stones? You never know what you're going to get when you go to a Greek beach resort. There are always plenty of both on the beaches of most of the country's six-thousand islands.
Through this live feed streamed by the five star, luxury hotel Palladium Beach on the north-east coast of the island of Rhodes, you'll see sand, sand and more sand plus the odd stone or two.
It could be said that Kallithea Beach in Rhodes offers its visitors the best of both worlds and it does. Once you've been fortunate enough to find a soft spot to spread your towel, you'll have somewhere comfy to rest after snorkeling or diving in one of the best spots on the Mediterranean Sea.