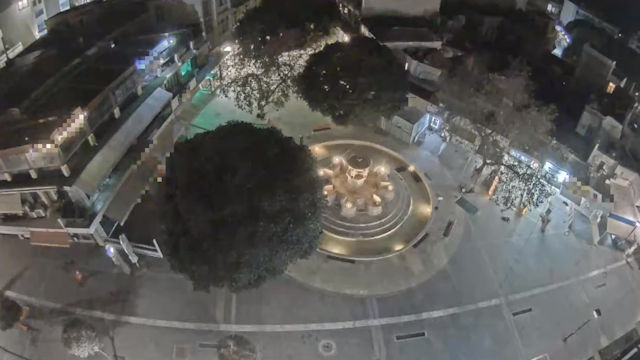 Morosini Lions Fountain Webcam in Crete
If this webcam focused on the Morosini Lions Fountain zoomed in a little more, you'd be able to watch the local pigeons taking a bath. Sadly it doesn't so you'll have to be content with people.
The Morosini Lions Fountain in Lions Square in Heraklion, Crete, doesn't have gargoyles but four lion heads spurting water. Although Francisco Morosini, a 17th century Venetian duke commissioned its construction, why the fountain is still named after a man who looted Athens and partially destroyed the Parthenon in his day is just another one of life's historical mysteries to ponder on.