We're aware of an issue with this stream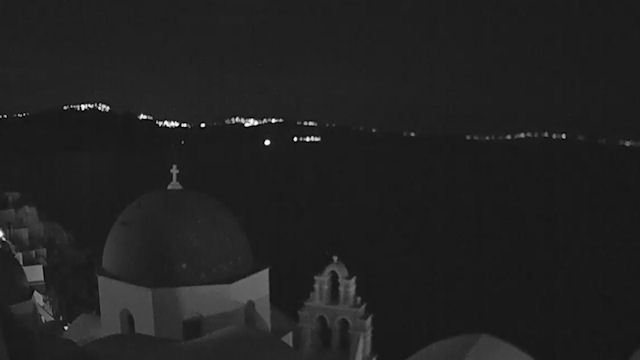 Santorini Webcams
If you've not grown tired of seeing the never ending photos of sunsets in Oia on Instagram and Facebook, you can watch the nightly spectacular live here.
The first webcam feed is streamed by the Evmenia Luxury Cave Villa in Oia on the Greek island of Santorini. From its north-westerly position on the island, it looks out over the town's famous blue-domed churches and onto an endless expanse of the Aegean Sea. Watch it as many times as you can. The sunsets in Oia are different every night and never get boring.
The bonus of seeing it through the webcam? You won't need to compete for space with a thousand tourists trying to capture the moment on their i-phone, no-one will block your view and there's no risk of anyone jostling your elbow when you take a screenshot.