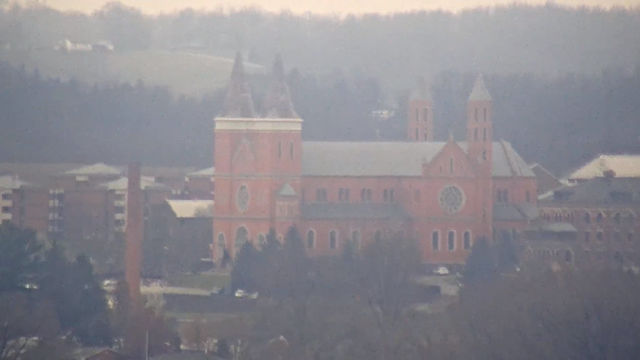 St. Vincent College Basilica Webcam, Latrobe
One great way to admire the architecture of historical buildings is from a distance via high up webcam feeds. It saves you getting a crick in your neck from looking up when you're at ground level.
With this feed of the St Vincent College Basilica, you can admire the gray-slated spires and roof of the US's oldest functioning Benedictine monastery. Count its many windows and even name their multiple shapes. There's really not a lot more to see unless a bird or two flies past to interrupt the monasterial peace and tranquility of this archabbey view.