We're aware of an issue with this stream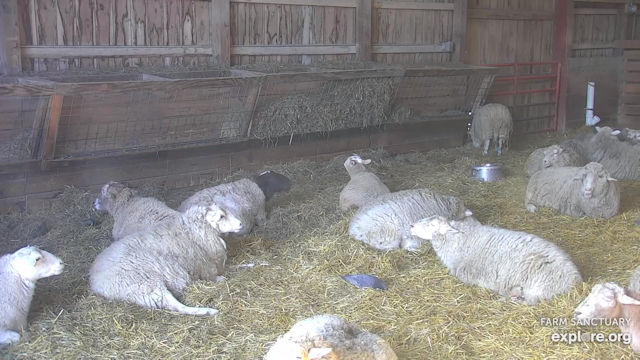 Sheep Webcams in Watkins Glen
These sheep live feeds streaming from the Farm Sanctuary in Watkins Glen, New York, will show you a thing or two about the four-legged, woolly animals you may not have been aware of before.
Watch cam one long enough and you'll notice sheep are deep thinkers and ruminate constantly while chomping on hay. Once they've thought things through and reached a decision, which could mean laying down or heading out to the pasture, just like a happy puppy, they'll give a wag or two of their tail.
If you're hoping to see lambs frolicking on the cams then visit the feeds any time from the beginning of January until the end of May. With a bit of luck, you'll catch the new arrivals performing their cavorting capers in the paddock.