We're aware of an issue with this stream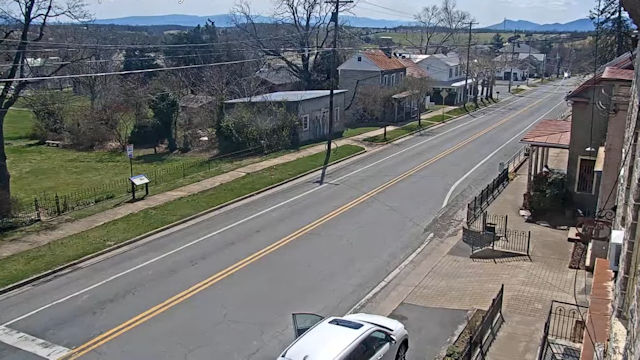 Stephens City Main Street & Fairfax Street Intersection Camera
When you found a town and call it a city from the off it probably means you have ambition, aspirations to grandeur or just don't know the difference between the two.
Stephens City in the US state of Virginia was founded by a man named Peter Stephens, a German settler, in the early 18th century. Many of the houses built during that era are still standing on Main Street, part of which you can see on this cam, and are listed on the National Register of Historic Places.
While the town's population has tripled over the last two centuries from a few hundred to around two thousand, it's still way off being city-sized which is probably a good thing. If Peter Stephens' ghost walked the streets he'd still be able to find his way around. Not a lot has changed since his day apart from the town getting a stop light at the interchange.