We're aware of an issue with this stream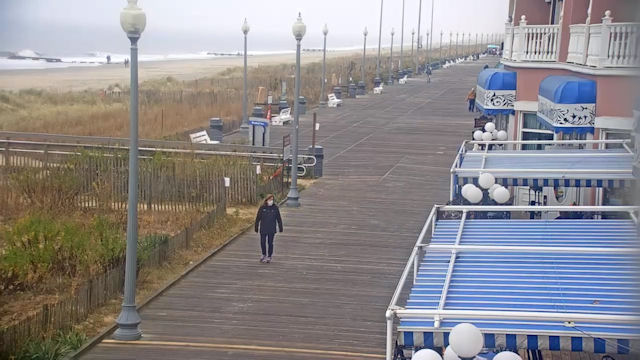 Rehoboth Beach Boardwalk Cam
Take a look through the Rehoboth Beach Boardwalk webcam and you'll get a blast of fresh Atlantic Ocean air without moving from your chair. Rehoboth Beach, a coastal city in Delaware state up in the north-east of the US, has a seaside boardwalk a mile long. There's no seasonal closure in Rehoboth Beach either so the boardwalk live feed is buzzing all year round.
Along Rehoboth Beach's coastal side, Poodle Beach, North Shore Beach and the dunes of Cape Henlopen State Park join together to form a thirty-mile-long stretch of sand, sand and more sand. Rehoboth Beach really does have it all when it comes to entertainment too. Amusement parks, museums, a fishing pier for kids and even a lake if you get bored with staring at ocean waves or aren't into any of the many watersports on offer. Winter in Rehoboth Beach is festival season with parades, fancy dress, some very sophisticated jazz and of course, sandcastle competitions.
If you find yourself humming that old Drifters song while viewing the Rehoboth Beach Boardwalk webcam, who can blame you?