We're aware of an issue with this stream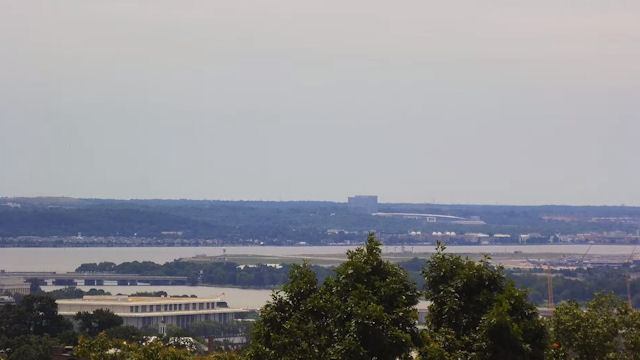 Reagan Washington National Airport Cams
These three great quality webcams (with sound from Air Traffic Control on view number 2) cover the Reagan Washington Airport activity, which is situated in Virginia close to the border with Washington D.C. itself. It serves around 24 million passengers a year.
It has mainly national routes, with planes limited to travelling 1,250 miles from or to it. There are a handful of routes to Bermuda and Canada, but the airport has no facilities for immigration and customs.
It used to be called Washington National Airport but was renamed in 1998 to commemorate president Ronald Reagan. Enjoy the views!