We're aware of an issue with this stream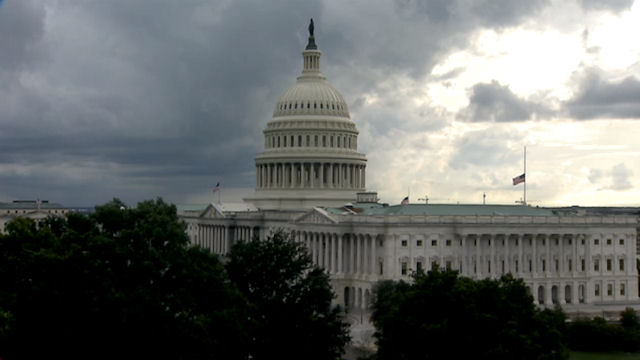 Capitol Building Webcam
The United States Capitol is where Congress and the legislative branch of the U.S. Federal Government meet, so is a pretty important place in terms of the central powers of America. The building's first iteration was completed in 1800 after a design competition with the winning entry being selected in 1793. The famous dome you see wasn't added until 1856! After various additions over the years, it now covers 175,170 square feet.
Inside the building is also a museum of American art and history.
The Capitol Building looks suitably vast and symbolically important all times of day on this live stream. Perhaps you will see different flags flying reflecting important national events.