View Bird Feeder. (Opens in a new window).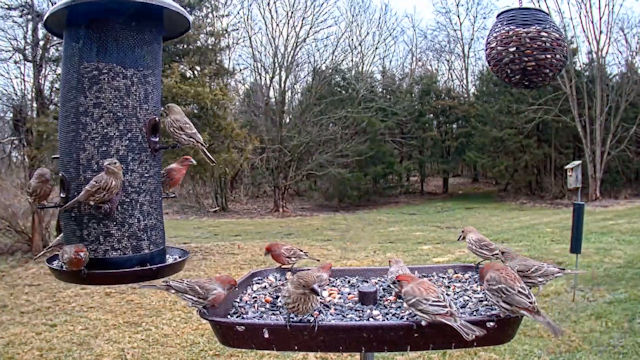 We're aware of an issue with this stream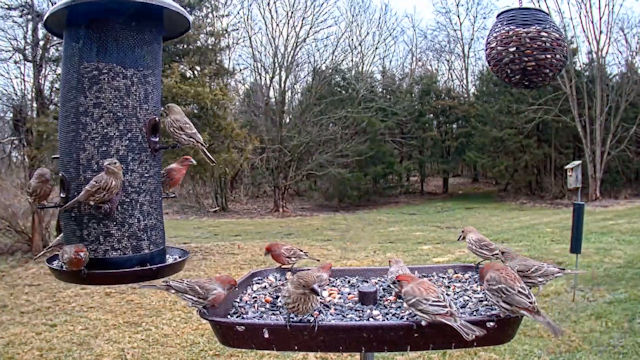 Busy Bird Feeder in Gettysburg
When you want to watch a bird feeder webcam, you'll want to see one which attracts lots and lots of different aves. One which our feathered friends flock to to grab a tasty snack.
This busy bird feeder webcam live stream coming from Gettysburg in Pennsylvania has plenty and is not shy of boasting about the thirty plumed species that alight on these tables.
Forget night time viewing though – the bird feeder doesn't attract any owls. They may be wise, but they still haven't twigged how to get some free food.