We're aware of an issue with this stream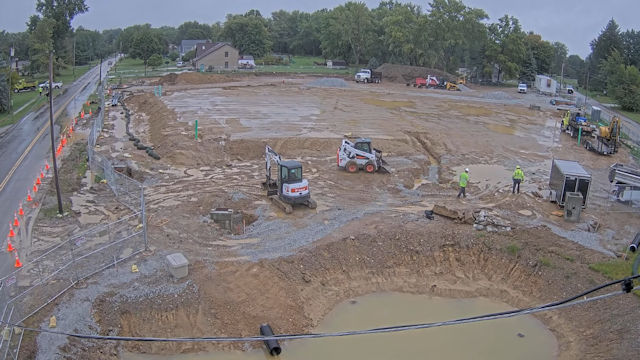 Fire Station Construction Cam in Tallmadge
Tallmadge is located in a pretty scenic part of Ohio and the spot where the new fire station is going up has some great views. That, and the passing traffic, are at least something to look at when the bulldozers are no longer going round in circles after the workmen's shifts are over for the day.
If you hoped to catch the groundbreaking ceremony, you've missed it as it was in July 2021. By all accounts it was quite an event where the fire chief made a speech from the ladder of a new $1.3 million truck. If you're a Tallmadge tax-payer and are keeping an eye on where that extra quarter of a percent tax increase is being spent, that's completely understandable. Once it's completed in May 2022, the new fire station will have cost the city $7.3m.
As you watch the building go up over the next few months, or if building work is slow or delayed by bad weather, you can have fun calculating just how much each square inch of it cost.