We're aware of an issue with this stream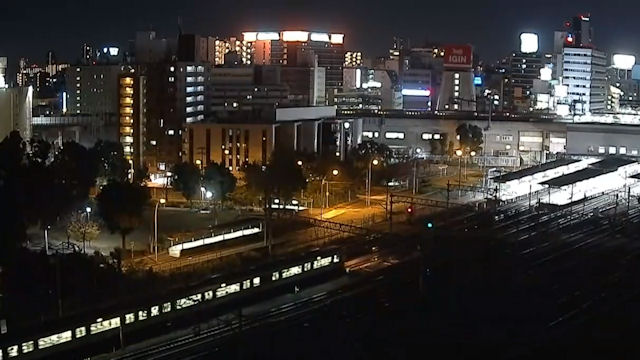 Shin-Osaka Railway Station Webcam
The Shin-Osaka Railway Station webcam is a live feed must for any avid trainspotter. It's a station that never sleeps where the passage of trains is concerned.
Shin-Osaka Railway Station is a busy rail hub in the Yodogawa-ku ward of Osaka in Japan that on average sees one-hundred and forty thousand passengers a day on its multiple platforms. That adds up to a lot of shoe leather treading on concrete.
Keep a close eye on the Shin-Osaka Railway Station webcam because as they're passing through, the high speed bullet trains actually slow down enough so you can see them. An even bigger bonus is – some even stop to let passengers off who are heading to work in the offices of the area's famous Ramen noodle manufacturer, Nissan Foods.