We're aware of an issue with this stream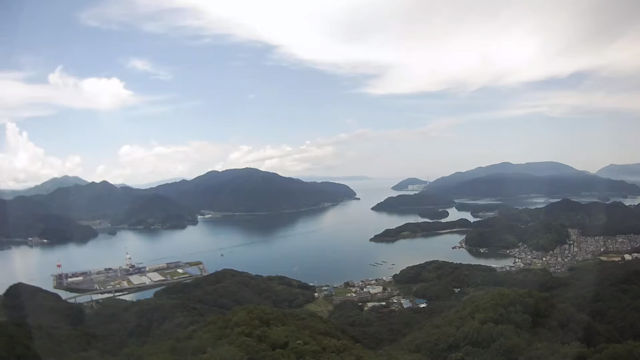 Landscape View of Gorogatake Park and Sky Tower
It's arguable where you can get the best view of Maizuru Bay from. This webcam perched high on a hillside of the Kinku region of Kyoto or from the Goro Sky Tower down on the shoreline.
If you're not in Japan then this Gorogatake Park webcam wins hands down. If you're in Japan but detest mountain trekking, the fifty-meter high sky tower with its panoramic observation deck will save your legs.
Check back to this cam when it's time for the sun to go down and you'll be treated to a spectacle of nature which illuminates this fantastical landscape with a rainbow of colors which in two words is – breathtakingly beautiful.