We're aware of an issue with this stream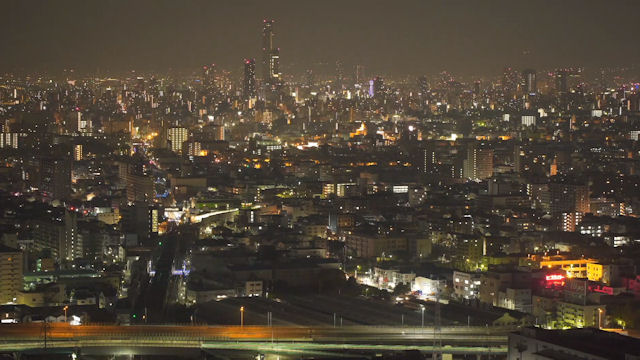 Osaka City Cams
Planning to go to Japan to see the cherry blossoms in Spring? If that's not on the agenda, you may well be able to catch a glimpse of Japan when it's wearing its temporary coat of pink through the Osaka City cams. It's hard to believe that a natural spectacular like that could occur in such a Japanese hub of industry and commerce as Osaka is, but it does.
The blossoming of the cherry trees doesn't last for long, but the rest of Osaka's attractions are more permanent and there's plenty of them. The oldest Buddhist temple in Japan is in Osaka. The city also has a state-of-the-art aquarium, art galleries and museums galore making it one of the most cultured cities in Japan.
As well as being renowned as a modern and very sophisticated destination to visit, Osaka is infamous for the quality and variety of its street food. Sadly, no matter how hard you try, it's impossible to get a whiff of those succulent treats through the Osaka City webcam live feeds.