We're aware of an issue with this stream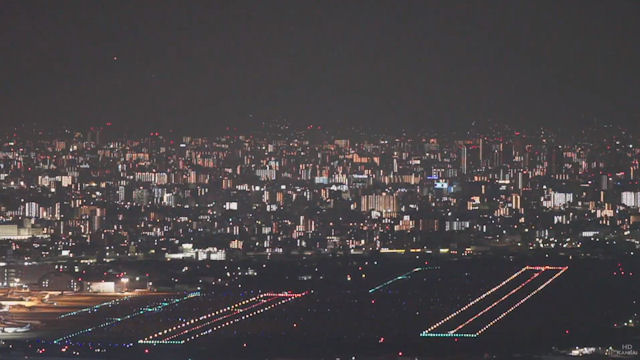 Osaka Airport Cams
Be prepared to be left open-mouthed when you view any of these live feeds from the Osaka Airport webcams.
Osaka is a mega metropolis of a city spreading around the edge of Osaka Bay in the Kansai province on Honshu island. The airport is right in the heart of the city and literally surrounded by clusters of high rise towers.
The best time to view the Osaka Airport webcams is after nightfall. Watching the planes taking off or coming in to land amid the incredible urban spread of the city lit up for the night is breath-taking. The Runways webcam will give you a hair-raising close up look that will have you holding your breath.