We're aware of an issue with this stream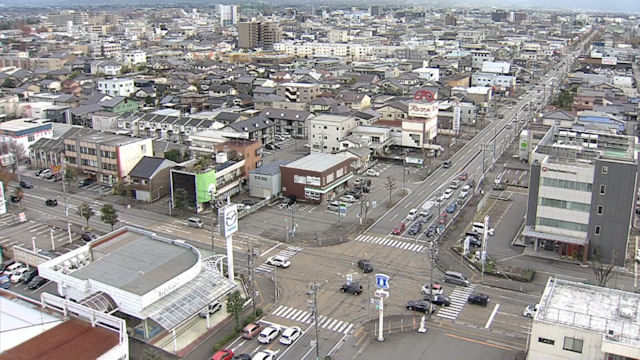 Toyama Webcam Views
Fascinated by the Japanese culture? Take a peek at the Toyama webcams views and you'll discover something old and something new. Though definitely not anything borrowed or anything blue.
Toyama is a city on the central western coast of the Japanese island of Honshu. It's developed around the shores of Toyama Bay and faces out onto the East China Sea. Superficially modern, Toyama has a history predating the control of the 16th century Samurai warlords and has a castle, the Toyama Castle, built in the 1540s to prove it.
Toyama is a Japanese city which loves to celebrate eclectic festivals too. You can't get much different than men parading in sandwich boards accompanied by street musicians to kimono-clad women dancing a ritual to the wind.