We're aware of an issue with this stream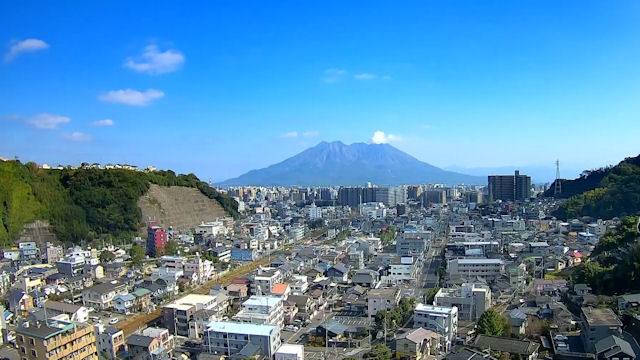 Sakurajima Volcano Cam
Volcano tourism is a growing vacation trend, but understandably not one without a few obvious dangers. Play it safe, but still get to see one close up through this Sakurajima Volcano webcam.
The Sakurajima Volcano dominates the skyline of the Kagoshima Prefecture on the Japanese island of Kyushu. The three-peaked stratovolcano last erupted over a century ago. That said, the southern peak is still very active.
Watch the live feed from the Sakurajima Volcano and you'll see it spewing smoke and volcanic ash on the surrounding landscape. Forget volcano tourism, keeping a safe distance is highly recommended.