We're aware of an issue with this stream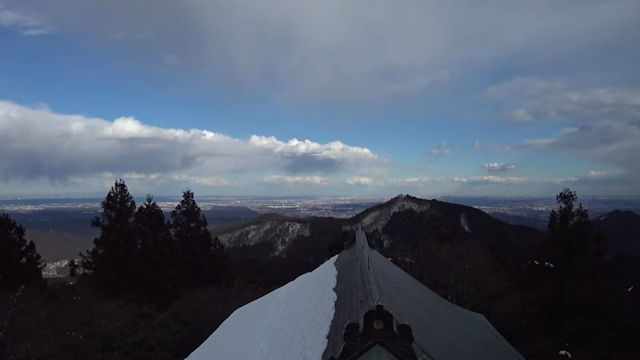 Around Mount Mitake in Ome, West Tokyo
Take a look at the views on this collection of Mount Mitake webcams and you may well be inspired to contemplate the greater meaning of life or at least utter a resounding ommm.
Mount Mitake near Ome on the western outskirts of Tokyo has been a pilgrimage site and a place for tranquil meditation amid the beauty of nature for centuries. Hiking through the forested valleys of the Chichibu-Tama-Kai National Park where there are numerous waterfalls is said to be exceptionally beneficial to one's spiritual well being.
The walk from the base up to the Musashi Mitake Shrine takes around ninety minutes, but in the busy modern world of today not everyone can wait that long to reach a transcendental state. Instead they get there a lot quicker by taking a six minute ride on the mountain's funicular railway which shortens the hike by a good hour.