We're aware of an issue with this stream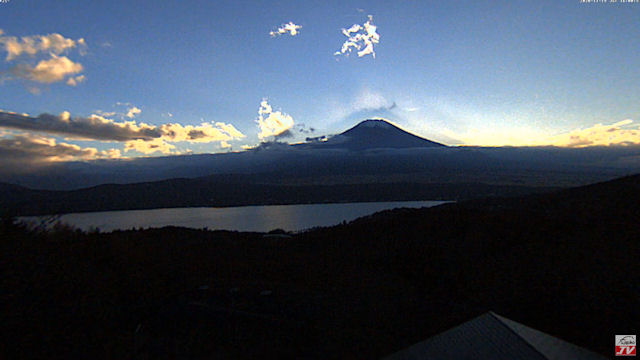 Mount Fuji Webcams
Whichever of these eleven Mount Fuji webcams you decide to take a peek through, you'll get a fantastic view of Japan's highest mountain. The four-thousand foot high stratovolcano on Honshu island is snow-capped from around the end of September right through until May.
While Mount Fuji is still active don't expect to see clouds of smoke teeming from its caldera. It hasn't had a major eruption for around three centuries. That's good news for the hikers who decided to scale this iconic volcano on pilgrimages to the Shinto shrines there.
During the warmer months of the year, keep an eye on the live feed from the Gotemba webcam. You'll be able to watch paragliders circling on the air currents as they descend from their launch site high up on the mountainside.