We're aware of an issue with this stream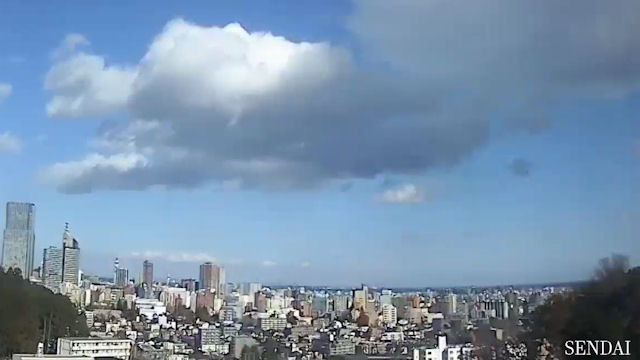 Sendai City Cams
With a skyline almost as impressive as Downtown Manhattan, it's hard to resist the views of this stunning cityscape streaming from the webcams of Sendai City.
Sendai City faces the North Pacific Ocean in the Miyagi Prefecture of north-east Japan. While it may look ultra-modern superficially, Sendai is a city steeped in history dating as far back as the 17th century.
Sendai is a Japanese city that loves colorful celebrations too. From the vibrant summertime Tanabata Festival to the pre-Christmas Pageant of Starlight, Sendai knows how to celebrate on a grand scale. You can take part in all of those exciting festivities here via the live feeds from Sendai City. Don't miss the party!