We're aware of an issue with this stream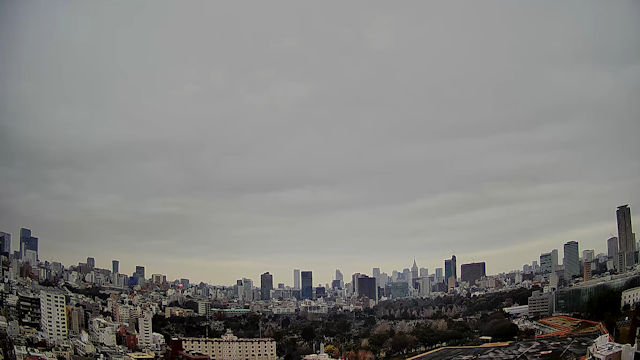 Views of Aoyama, Shinjuku and Roppongi in Tokyo
On these Tokyo webcams you can get a look at three of the Japanese capital's more elite wards. It's all happening in there somewhere and on quite a sophisticated level too, well, sort of.
It might be a good thing that the cam of Aoyama and Shinjuku is a distant view as the latter is well-known for its karaoke bars and there's only so much listening to karaoke a person can do. The skyline at night is a phenomenal sight though especially when there's no cloud coverage and Mount Fuji is visible in the distance.
Roppongi is as lively a district as the other two and a favoured spot for Tokyo nightlife. If you're viewing these cams to have a preview as you're going there soon, the best thing to do is pack some earplugs and some shades to protect your eyes from the neon lights. Either that, or start practising your best karaoke song and your disco dancing moves.