We're aware of an issue with this stream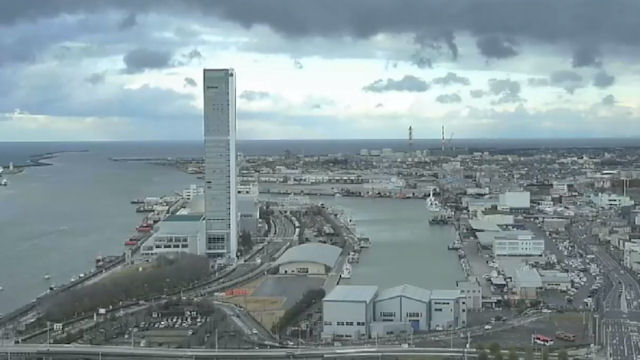 Niigata – Shinano River Cam
Pop in for a visit to this live stream from the Niigata-Shinano River webcam and you'll be in for a riverside cityscape treat.
The wetlands around Niigata, a city in the Chubu ward of Honshu island in Japan, are famous for their extensive paddy fields. You won't spot a grain of rice growing on this Niigata-Shinano River webcam though. What you will see is the Hotel Nikko Niigata encircled by the Shinano River and towering over the rest of the city.
The thirty-one floors of the Hotel Nikko Niigata are topped off by the Sky Banquet restaurant. The views from up there are incredible, but not as good as the ones from this Niigata-Shinano River webcam.