We're aware of an issue with this stream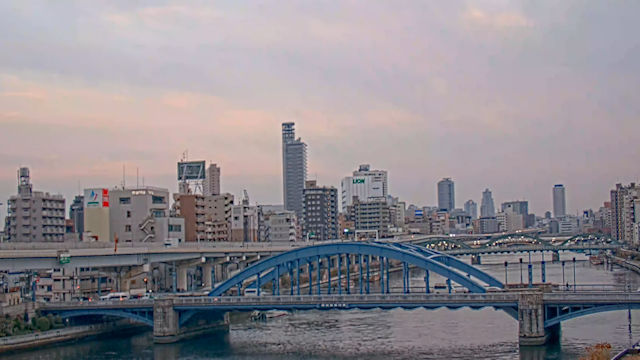 Asakusa and the Sumida River in Tokyo
Asakusa is a district of Tokyo, bordered by the wide and languid Sumida River, that's renowned for its laid back, old-world Japanese atmosphere.
That's something that's pretty difficult to discern from this live feed as there's a constant flow of heavy traffic over the bridges and along the highway. The inner streets of Asakusa are just as busy with a mayhem of pedestrians and cyclists especially along the Nakamise shopping street which leads to the area's 7th century Sensoji Temple. It makes you wonder if the Japanese definition of laid back might well be slightly different to the rest of the world.
For a dose of that reputed Asakusa tranquillity try viewing the cam at night. You still won't see the Tokyo Skytree which is just across the river, but you'll find the twin bridges look a lot prettier when they're illuminated.