We're aware of an issue with this stream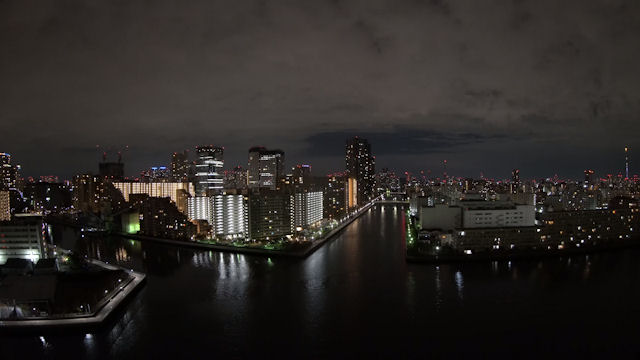 Koto City, Tokyo Cam
Koto City is an ultra-modern district in Tokyo with an impressive skyline.
Take a look through the live feed of this Koto City webcam and at first glimpse, it appears to a serene location. Surrounded by rivers, the Sumida and the Arakawa, and fronted by Tokyo Bay, it could be the skyscraper version of Venice.
While it might look tranquil, it's a busy and heavily populated metropolis with around thirty-two thousand inhabitants per square mile. It's not all people and buildings either. Engulfed between the high rise towers are Shinto shrines, botanical gardens and parks, and a plethora of museums and art galleries.