We're aware of an issue with this stream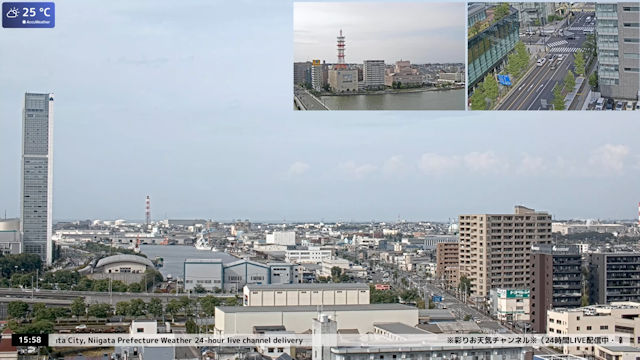 Niigata City Weathercam and Cityscape
Niigata is a port city on the west coast of the Japanese island of Honshu that may not have the most exciting skyline in the country, but the view does get more exciting during the summer.
The Niigata Firework Festival is held around mid-August and is a two-day event that sets the city's skies alight with spectacular firework exhibitions for hours on end. While you will be able to view the fireworks on this Niigata weather cam, you won't see the fifteen thousand folk dancers parading through the city's streets which is another major part of the huge celebration.
If you click into view before August and get tired of the view, you can always keep an eye on the traffic cam in the top right hand corner. It's akin to watching a pac-man video game live and can prove to be quite entertaining.