We're aware of an issue with this stream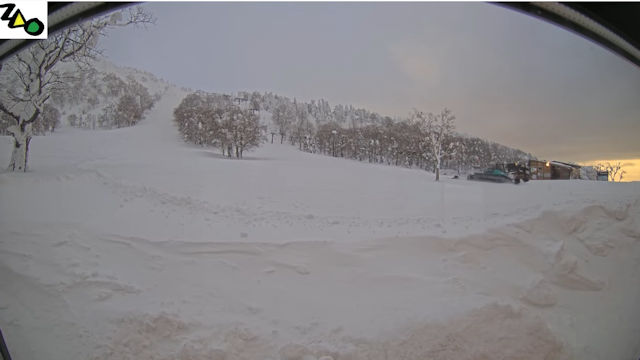 Zaō Ropeway & Ski Resort Cameras
The first two in this collection of webcams streaming from the Yamagata Zao Onsen Ski Resort in northern Japan definitely deliver as far as skiing action goes. The others not quite so much.
While you can't see much more than parking lots on three of these webcams, Zao Onsen has a lot more going for it than a heavy dusting of wintertime snow. There are therapeutic hot springs, a stunningly aesthetic spa surrounded by forest, hiking trails and three cable cars you can ride up the mountains to see the snow monsters. Yes, you read that correctly, snow monsters.
Snow monsters are a natural phenomena that occurs during the colder spells of the Japanese winter when it snows while the wind blows at sub-zero temperatures. The combination of the two carpeting the trees with layer after layer of ice creates amazingly weird and wonderful shapes.  The Juhyo, as they're called in Japanese, score a big ten out of ten for being more interesting than the resort's car parks.