We're aware of an issue with this stream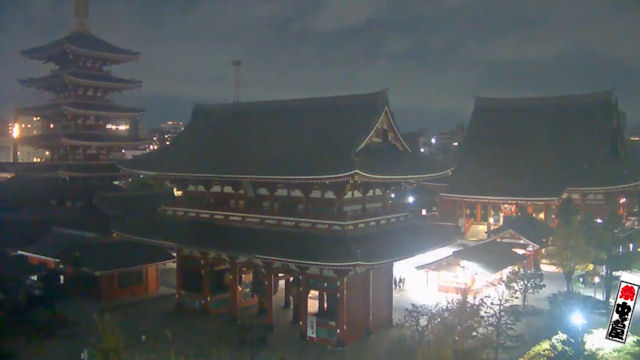 Asakusa Sensō-ji Live
Take a close up peek at Japan's oldest Buddhist temple with this live feed streaming from the webcam of the Senso-ji in the Asakusa district of Tokyo.
The ornate structures of the Senso-ji date back to the mid-seventh century and are dedicated to the Buddhist goddess of mercy, Kannon. Sightseers and worshipers alike enter the temple under the elaborate, pagoda-style entrance called Thunder Gate.
While you will see the temple visitors milling around, what you won't see on the Asakusa Senso-ji live webcam are the stalls of the enormous outdoor market, the Nakamise, where they're heading for a spot of souvenir shopping.