We're aware of an issue with this stream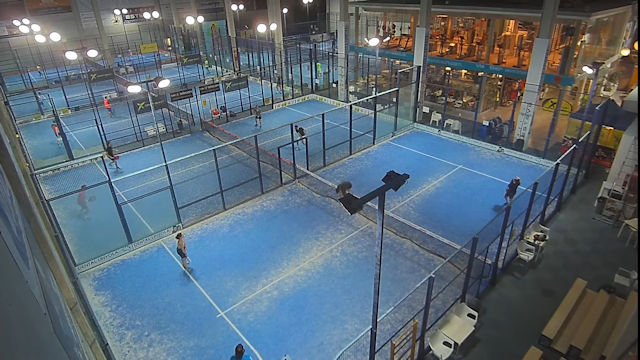 Padel Court Webcam in Lleida
You'll see some fast and furious racquet action on this padel court webcam streaming from Lleida in the Catalonian region of northern Spain. It's so swift in fact you may well have trouble spotting the ball.
If you're taking a look at the cam to see what padel is all about, be patient as it takes a while to grasp the gist of this tennis-like sport. Padel is usually played like a doubles game of tennis, but on a much smaller court with walls and can be both indoors and out. Bouncing the ball off the walls to get a shot in isn't cheating either, but part of the game.
Scoring is done the same as tennis so as there's no commentary on this padel cam, you'll have to take the umpire's chair and do it for yourself – if you can keep up. If not, here's a helpful clue. When the players leave the court that means – game over.