We're aware of an issue with this stream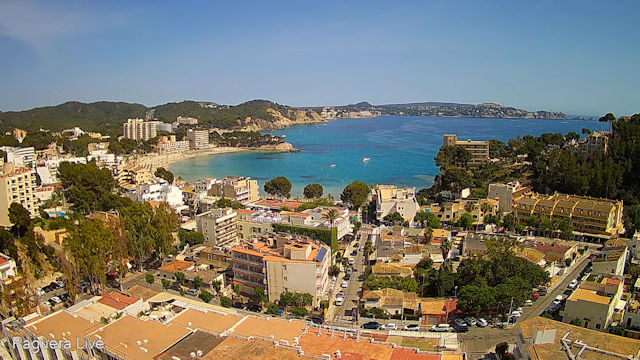 Peguera Views in Mallorca
The Balearic island of Mallorca is one of the oldest mass tourist destinations in Spanish territory. If you've been to Mallorca, but never been to Peguera, you may well have missed out.
Peguera is one of the lesser known resort towns on the island's southwest coast that is mostly overlooked in favour of other popular spots like Palma Nova, Santa Ponsa and the now truly outdated, Magalluf.
When you flick through this collection of Peguera webcams and see its stunning beaches and bays, you may wonder how come you've never seen or heard of it before. Who knows, but the secret is out now so start packing your suitcase before too many other people find out about it and get there first.