We're aware of an issue with this stream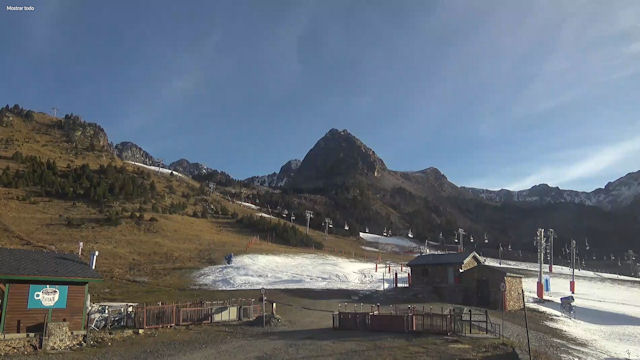 Grandvalira Resort Webcams
Encompassing only one-hundred and eighty square miles of terrain, Andorra is one of the smallest European countries there is. It's popularity isn't determined by size though, but by its location.
This minuscule country's geographical location, nestled high up in the Pyrenees Mountains between Spain and France, has made it a winter sport hot spot. The Grandvalira Resort where these five live feeds are streaming from is the biggest winter sports resort in the country.
Even if skiing isn't your thing, at the Grandvalira Resort you can still have fun in the snow. Go snowshoeing, learn how to mush a team of dogs on a husky sled ride, go snowmobiling or just enjoy the tranquil views of the turquoise-blue waters of the glacial lake, Llac del Forn, while ziplining at fifty miles an hour. It will all take your breath away.