We're aware of an issue with this stream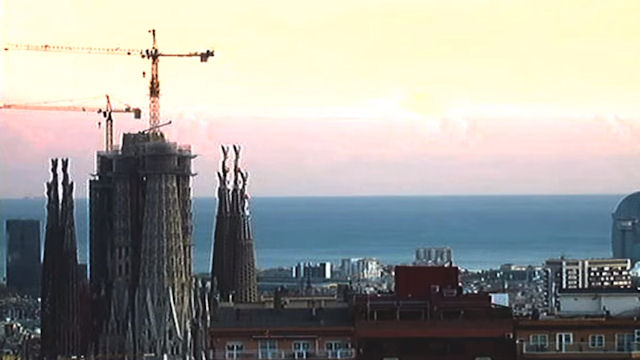 Barcelona Webcams
Barcelona, as well as being home to one of Spain's leading football teams, is without a doubt one of the most architecturally distinctive cities in the world.
If a fairy tale city became reality it wouldn't have more imaginative buildings than this city on the Costa Brava coast of north-east Spain. Barcelona is where creative architect Antoni Gaudi left his legacy to the world.
The immense cathedral, La Sagrado Famila, dominates the Barcelona skyline with its intricate spires the tallest of which is almost six-hundred feet high. Smaller but no less impressive is the Casa Batllo with its roof of dragon scales. No tour of Barcelona ends without a neck ache as most of the time is spent looking up at his incredible designs.