We're aware of an issue with this stream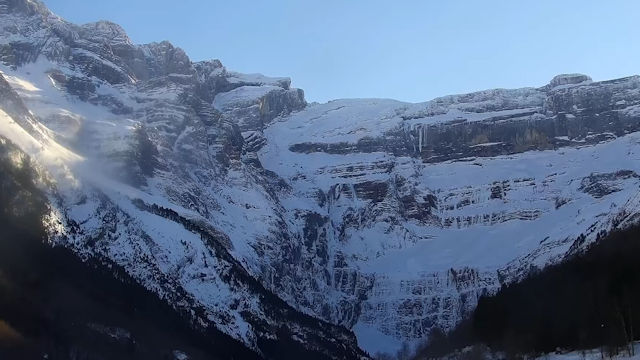 Mountainous Views from the Village of Gavarnie
Take a look at this Gavarnie webcam streamed by Vision Environment in winter and the frozen rock face you'll be confronted with is imposing. It's a scene that changes with the seasons though so hold out until the spring thaw begins and you'll see something totally different.
Gavarnie is a tiny village that sits at an altitude of over a thousand meters in the UNESCO World Heritage Site known as the Pyrenees – Mont Perdu, the mountain range forming the border between this part of France and Spain.
This cam shows you exactly what you'd see if you were sitting on the terrace of the Les Cascades Restaurant which, although it's on the French side, serves Spanish tapas. In winter it's a bleak looking rock face covered with ice and snow. In springtime it turns into the Gavarnie Falls, a multi-tiered waterfall over four-hundred meters high that's the tallest cascade in France and one that is definitely a lot prettier than a bare mountain.