We're aware of an issue with this stream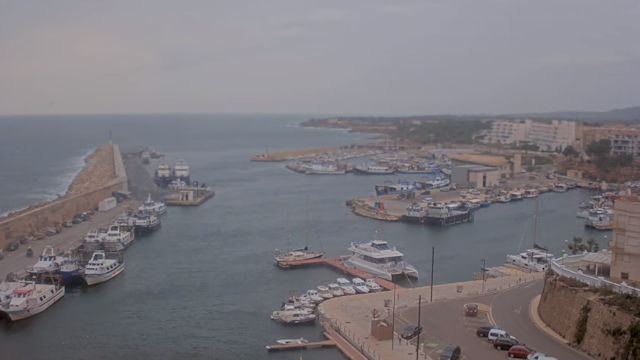 Seafront Webcams in the Region of L'Ametlla de Mar
If you typed either of these two L'Ametlla de Mar webcam feed names into your search engine without being auto-corrected – fair play to you! They're both pretty tricky without a doubt. If you ended up on these L'Ametlla de Mar live feeds by mistake, then pat yourself on the back for discovering somewhere new and interesting in Spain.
L'Ametlla de Mar is a coastal town in the Catalonian municipality of southern Spain. While its main industry is fishing, it has all the attributes to be a major tourist destination, but just hasn't got there yet. It won't be long though before the traveling world finds out about L'Ametlla de Mar's blue flag beaches, its pretty harbour, fish market and great seafood restaurants. When they do, they'll be in for a pleasant surprise. In the meantime – enjoy these tranquil views of the Platja de l'Alguer and Port Pesquer in L'Ametlla de Mar.
Tip: These feeds are better if you turn the sound off. The L'Ametlla de Mar views are great, but the music can get depressing.