We're aware of an issue with this stream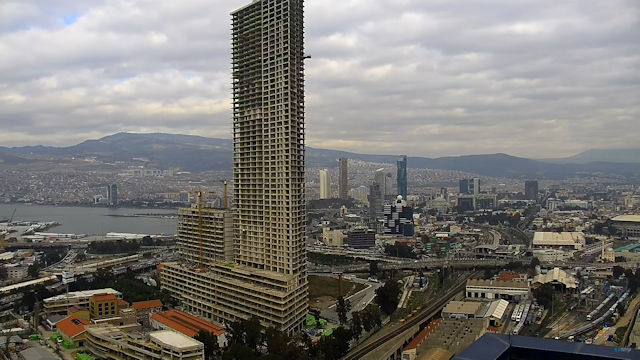 Mahall Bomonti Tower, Izmir
Izmir in northwest Turkey is a city with some outstanding features, but none are quite so outstanding as the Mahall Bomonti Tower is going to be. It has to be said though that most of the others are a lot better looking but, as it's not finished yet, only time will tell whether this skyscraper will be an embellishment or a blemish on Izmir's skyline.
The Mahall Bomonti Tower when complete will have fifty-eight floors and an overall height of two-hundred and forty metres – give or take a millimetre or two. That's a good twenty-four metres more than Izmir's current highest building, the Mistral Office Tower.
The one thing the architects don't seem to realise though is that no matter how tall a tower they build, there's no escaping the Izmir smog as it's a simple and widely known fact that hot air, no matter how polluted, rises.