View Sunny Beach. (Opens in a new window).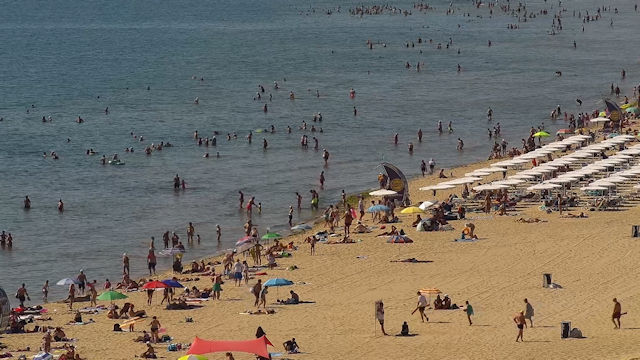 We're aware of an issue with this stream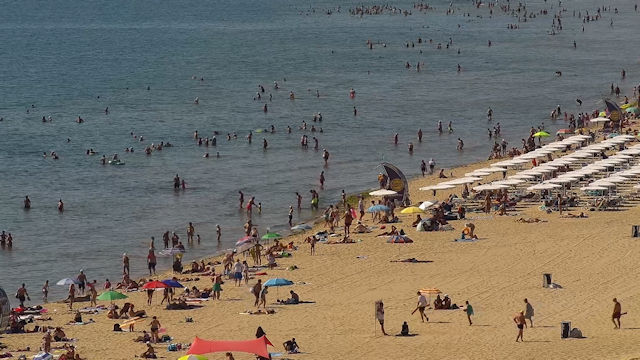 Sunny Beach from the Golden Ina Hotel
Slanchev Bryag or more easily pronounced, Sunny Beach, is a buzzing resort on Bulgaria's one and only coastline that has a lot going for it.
Sum up the beautiful stretch of sand you can see on this cam, the rolling waves of the Black Sea lapping the shore, watersports, boat cruises, great hotels, good food and a nightlife scene that will keep you up until dawn and what do you get? You hit the nail on the head if you answered – the urge to pack a suitcase, board a plane and go there to enjoy it all for a week or two at least. Thanks to the Golden Ina Hotel for streaming this webcam, but not for dangling temptation under our noses.