We're aware of an issue with this stream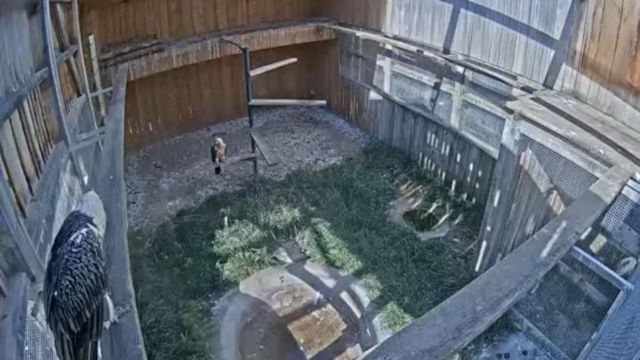 Asters Vulture Breeding Centre Webcam in Domancy
Vultures are probably the one bird you don't want to see circling above your head when you're hiking through the countryside. They're great to watch on a webcam though.
The two bearded vultures starring on this live feed are a breeding couple called Louise and Niege, or Snow in English. They're part of a conservation program run by ASTER that hopes to get these enormous birds off the endangered list.
Louise is a fully matured female of around twelve years of age. Snow is younger, he's just about to turn seven, and squawks with a Spanish accent as he was bred in a wildlife centre in Santa Perpètua de Mogoda. It's hard to tell which is which on the live feed, but if they come up close to the cam, you'll see Snow is slightly smaller and has a darker plumage.