We're aware of an issue with this stream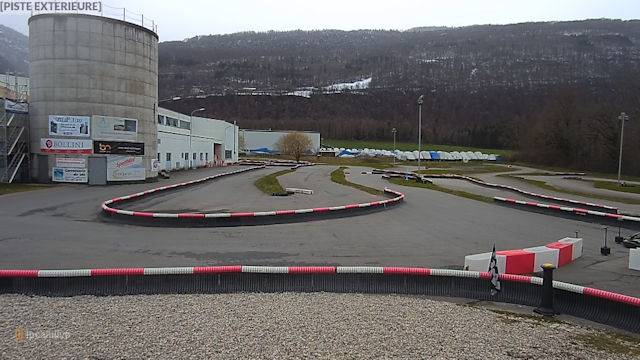 Outdoor Karting Webcam in Vuiteboeuf
No, it's not Formula 1 racing by a long chalk, but watch this live feed streaming from the karting track in Vuiteboeuf, Switzerland, and you'll soon realize go-karts are not the toy version of the motorsports industry you might think they are.
Go-karts can reach speeds of between sixty to two-hundred miles an hour depending on their engine capacity. The tight circuit, like the one you'll see on this karting live feed from Vuiteboeuf, requires a lot of skill on the part of the driver to get around without crashing into the barriers. They don't wear safety helmets for nothing.
If there's no-one roaring around the track when you join the feed, don't worry. It won't be long before the revving of engines is breaking the peace of the surrounding pine-forested mountains.