We're aware of an issue with this stream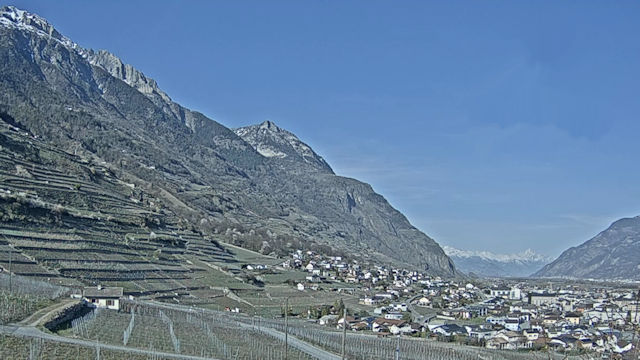 Scenes from Fully in Valais
Take a look at the alpine landscape on this live feed from Fully in south-west Switzerland and while the first thing that comes to mind may be skiing, it's not what this mountain hamlet is renowned for.
Fully occupies a location in a broad valley at the base of the Grand Chavalard peak on the banks of the Rhone River. The surrounding fertile lands are ideal for vineyards and Fully has become an area recognized for the production of top quality wine.
Sport has not been forgotten in Fully though. Rather than a downhill slalom, Fully holds an annual VK Race. That's when six hundred participants clamber up an almost vertical one kilometer long route where grazed knees and heavy panting rather than world records are often the result.