We're aware of an issue with this stream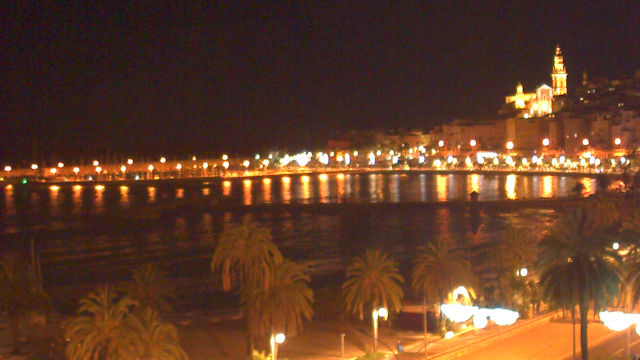 Menton Webcam
Nice might be the first place which comes to mind when thinking of the French Riviera or the Côte d' Azur. After checking out these live feeds from Menton, you'll begin to wonder why.
At first glance, Menton has the appearance of a typical Italian coastal town. It may be close to the Italian border, but has that typical – je ne sais quoi – that could only be French.
Head to Menton to explore and you can forget French macaroons for a while. This coastal town is all about lemons. Lemon festivals, more lemons, delicious seafood doused in lemon juice, more lemons, Michelin starred lemon tarts, more lemons, and in summertime, homemade fresh lemonade. If you don't like lemons – don't go to Menton!