We're aware of an issue with this stream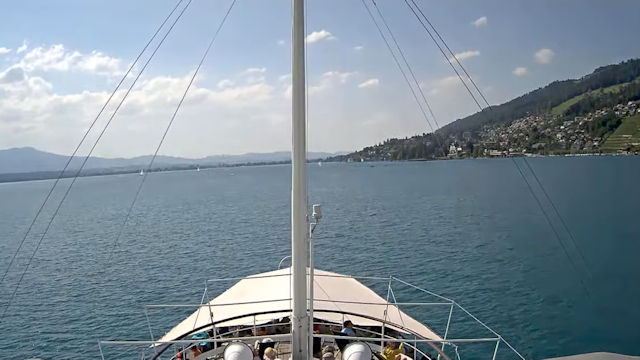 Ship Webcams on the Alpine Lakes Thun and Brienz
If you're looking to experience life on the ocean waves, you're watching the wrong webcam. If you want to experience sailing across the lakes of Switzerland from a captain's eye view then you're in exactly the right place.
This collection of webcams are streaming from the captains' cabins of cruise boats that navigate Lake Brienz and Lake Thun in central Switzerland. How the captains manage to not get distracted by the incredible alpine scenery is anyone's guess.
Neither of these superbly scenic Swiss lakes are overly long. Lake Brienz measures just fourteen kilometres in length and Lake Thun about seventeen. A cruise around either doesn't take much longer than two hours which really isn't long enough to enjoy the views. Maybe over the coming millennia Mother Nature will do her thing and erode the area of land that separates the two lakes. Then, when two become one, even the captains will be happy as they'll get a lot longer behind the wheel and maybe even a few minutes free to look around.