View Klosterplatz. (Opens in a new window).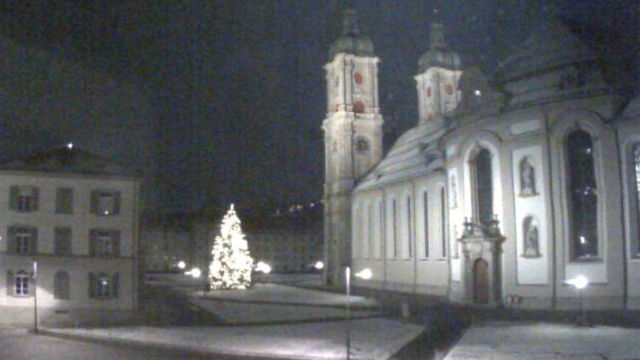 We're aware of an issue with this stream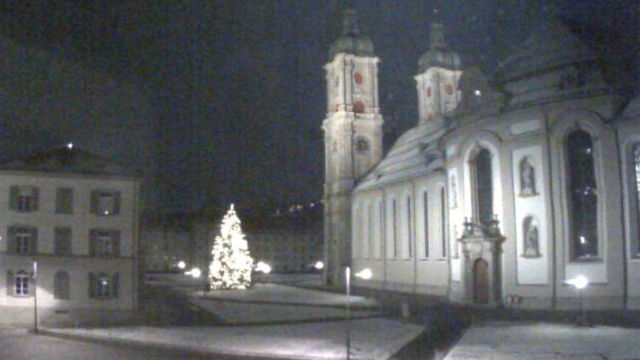 Saint Gall Abbey, Klosterplatz Webcam
Beautiful St Gall Abbey is the UNESCO World Heritage Site in the Klosterplatz at the heart of the town of St Gallen in north-east Switzerland.
Originally built as a hermitage, the abbey has served throughout the centuries as a monastery and now houses one of the largest collections of monastic works in the world. Don't be fooled by the apparent monastic silence of the Klosterplatz in St Gallen though.
This live feed of St Gall Abbey is coming from the opposite side of the plaza to the abbey from a building which houses the Rose Cellar – Der Keller der Rose. Once a wine cellar, the underground vault is now used for events and no noise escapes its thick stone walls. Party on St Gallen!