We're aware of an issue with this stream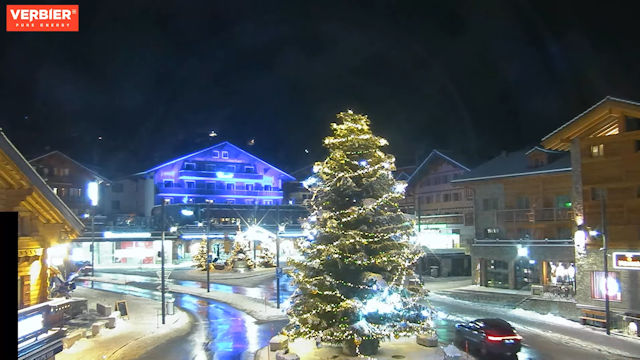 Verbier Place Centrale Webcam
No matter what the season, stop by for a look at Verbier in Switzerland with this webcam streaming from the Place Central and you'll be tempted to take a screenshot of it to send as a digital postcard to your friends. With the Grand Combin massif in the background, the scenery is that impressive – when there are no low-lying clouds.
Verbier is a ski resort with a lengthy season due to it's high altitude location in the Swiss Alps. If the snow does melt then it becomes a quiet alpine getaway for hiking and mountain biking. When the snow doesn't disappear, there's summer skiing too. Don't start planning to go too quickly though as it only occurs about once a decade.
If you read reports on the internet saying there'll be summer skiing check the date. If you've already packed and it's April 1st – more fool you. Verbier loves to tease skiers with a practical joke or two.