We're aware of an issue with this stream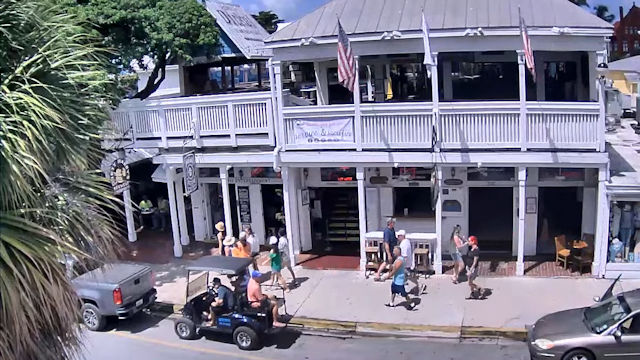 Rick's and Durty Harry's Bar Webcam, Key West
You may well feel robbed when you're viewing this webcam and rightly so too. By a cruel twist of technological fate, you can watch all the action in one of Key West's top night spots where there's live music every night, but there's no sound so you can't hear a thing.
There are eight bars, including Durty Harry's where the Durtbags play, in the Rick's entertainment complex on Duval Street in Key West. They're all so close together it's the perfect spot for partying where crawling from one pub to another won't leave holes in the knees of your jeans.
If you were hoping to have some online fun by joining the partying fray that congregates at Rick's every night of the week and are disappointed there's no sound, there is a solution – sort of. View the feed while wearing earphones and imagine you're at a silent disco. Works a treat.