We're aware of an issue with this stream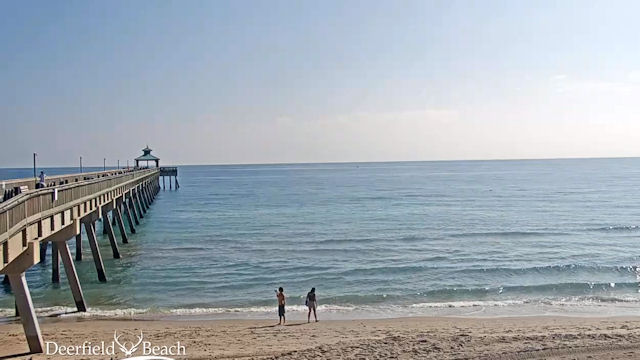 City of Deerfield Beach Webcams
Deerfield Beach might not be the first place you think of when you think of Florida. Miami, Fort Lauderdale, Orlando and Tampa are all more well-known, but once you see the Deerfield Beach webcams, you'll be back time and time again.
Join any one of these three City of Deerfield Beach camera live streams and you'll be transported from wherever you are to an amazing coastal location in Florida. With just one click you'll listening to waves lapping against a sandy shore, be watching fishermen on a pier baiting their lines and be able to submerge into the depths to find out what they're trying to hook. Sounds good, doesn't it?
The Deerfield Beach webcams will transport you in a flash to a tropical paradise where the beach is lined with palm trees. To a one-thousand foot long fishing pier where the hopeful are waiting to reel in a decent-sized mackerel, some sardines or a big bonita for dinner. Don't believe there's any fish there? Take a look at the Deerfield Beach underwater webcam live feed and you'll be left more open-mouthed than a fish out of water when you see what swims by.