We're aware of an issue with this stream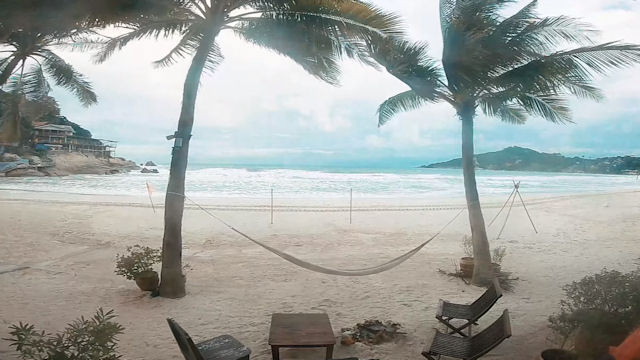 Koh Pha Ngan Webcams
No trip to Thailand, digital or real, would be complete without a visit to the beautiful island of Koh PhaNgan. It's surreal!
Koh PhaNgan, Koh Pha-ngan or Koh Phangan? It doesn't matter how you spell it, this Thai island is a totally unforgettable paradise visited by half a million people a year. Coconut palms sway in the breeze along pristine white beaches, pink dolphins swim around the island's sand bars and everyone goes crazy when there's a full moon.
Full moon in Koh PhaNgan is a time to kick off your shoes and head to the shore to dance the night away under psychedelic lights and music blasting from ten-foot high speakers. When it's full moon in Koh PhaNgan, there's no going home until the sun comes up.