We're aware of an issue with this stream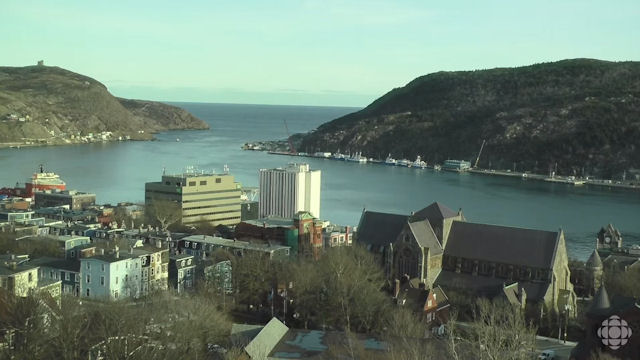 St. John's Webcams
Click on these live feeds from the city of St John's webcams, see the colorful houses lining the harbor front and if you've never visited the cams before, it's easy to believe you're viewing a Mediterranean location. You're not.
St John's is a coastal city on the Canadian island of Newfoundland which is a good few thousand miles across the North Atlantic Ocean from the Med. Many of the brightly painted wooden houses lining the streets of St John's downtown district date back to the 19th century. They're not the only historically important 19th century constructions in St John's either.
High up on a hill above the city is the Cabot Tower. The castle-like building commemorates the discovery of Newfoundland by explorer, John Cabot. The tower is also where Marconi received the first ever Morse code transmission.
View the George Street live feeds from St John's during the summer to catch the George Street Festival or on Halloween when the city residents put on their fancy dress costumes for Mardi Gras. They really know how to hold a street party in St John's!