We're aware of an issue with this stream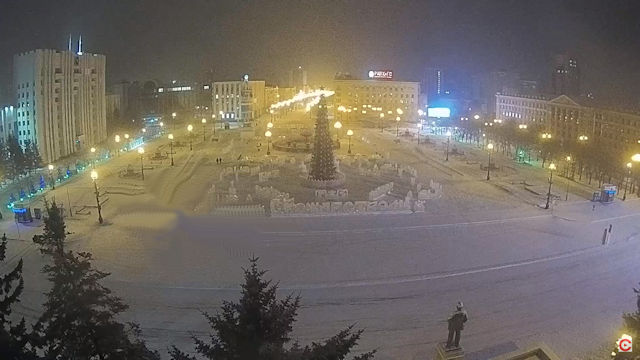 Khabarovsk Live Webcams
Khabarovsk may be less than twenty miles from China and five-thousand from Moscow, but it's a city that's about as Russian as it gets.
Even though it's far from the capital, Khabarovsk is a city in Russia's far east that likes to get its political opinions heard. Don't be surprised if you see the crowds gathering in Lenin Square or on the streets featured in these Khabarovsk live feeds as protesting there is a relatively common occurrence
If you can read Russian, fair play, but if you don't it's impossible to decipher what's written on the placards to find out what they're all protesting about.