We're aware of an issue with this stream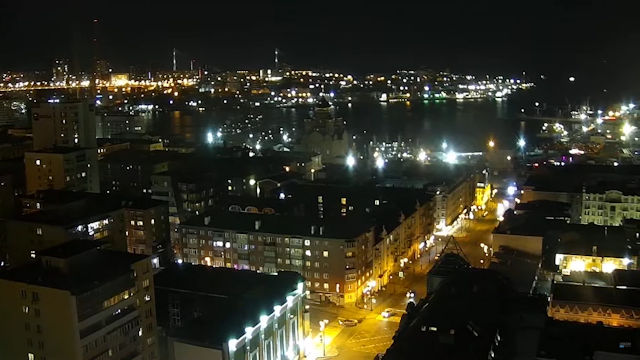 Vladivostok City & Golden Horn Bay
If you're hoping to get a daytime view of Vladivostok in Russia via this cam then, if you're on GMT, you need to factor in the ten hour time difference. If you're somewhere that's not on GMT – Google is a great tool to tell you what time you should log back to see the sunset over Golden Horn Bay.
It's worth going to the effort of clicking back to the cam in daylight as even though Vladivostok is a bit of a mega metropolis, it is quite an attractive one. Vladivostok, as well as being the biggest port city in Russia, has a fascinating history and is, in reality, a lot closer to North Korea and Japan than it is Moscow which is a week's train ride away.
Keep your eyes fixed on the screen as the cam pans around and if you don't blink you'll get a glimpse of the amazing cable stay bridge, Russky Bridge, which links Russky Island to the mainland. It's a pretty impressive piece of architecture especially at night when it's illuminated in golden colors.