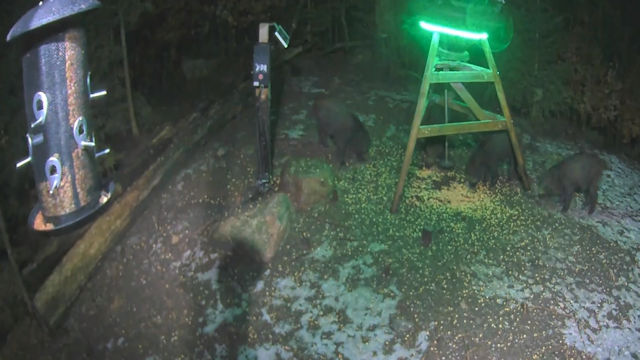 Birds, Deer, Moose and Wild Boar near Falkenberg
What comes out of the woods in Sweden when no-ones around? Keep watching this wild animal live feed streamed by the Nordic Gamekeeper from near Falkenberg and you'll be surprised by what's hiding among the trees.
This animal cam focuses on a specially constructed feeding station and it's one that pays dividends. During the day, you can see a multitude of birds fluttering in to feast on the seed. Timid deer as well as huge and heavily-horned moose wander in for a snack too. At night, wild boar hog the limelight under the solar powered lighting when they trot in for treat. The lesson to be learned from watching this feed? Don't go wandering around alone in Swedish forests, there are some big beasties out there  somewhere.